I have a weakness for bedding, if you didn't know that already.
Sometimes I come across a product that I don't need, but wish I had a need for. Maybe you do?
I wish I had an extra bed for these beautiful and romantic Love Letter sheets (that are on sale!) from anthropologie.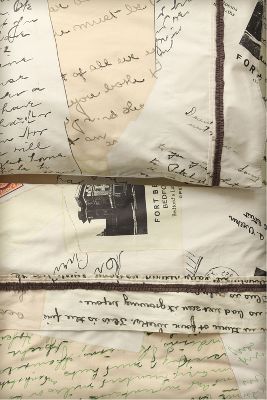 How cozy would it be to wrap yourself up in these sheets on a cloudy Sunday morning?
-Liz